Quick links, bringing you great articles on writing from all over the web.
My current writing goals are to work on viewpoints and dialog. At Advanced Fiction Writing, Randy has a great post on the basics of viewpoints. Even seasoned writers might learn a thing or two. Head on over and check it out and let us know what you think.
~ * ~
What Are The Rules on Mixing Viewpoints?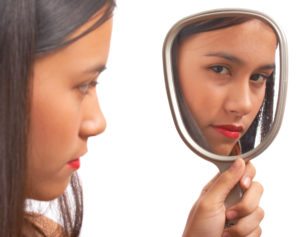 Can you write a novel mixing first-person and third-person viewpoints? Is that too stupid for words? How do you decide?
Dezaree posted this question on my "Ask A Question For My Blog" page:
I'm trying to write a book with my main character being seen through first person, and my second main character from third person. I separate them distinctly in the book and when they are together the story stays in my main characters first person. Can This Work? I tried writing it with them both in first person and without the second main character being separated that way. Both ways made me feel like it was either too confusing or missing to much information. So I want to write this book from two different points of view.

Also while I call her my second main character I really only want my readers to connect with the Main character.

If you don't fully understand what I mean email me and I will try to better explain.
Randy sez: This is a good question that I've heard several times over the years. Before I can answer it, we'll need to clarify some terms.
What is a "Main Character?"
When we talk about the "main character" of a novel, we mean that there is one single character who is most important within the story. The novel is this character's story. The Story Question for the novel is a question about whether this particular character will succeed or fail.
Do you have to have a main character? No, of course not. Some novels don't have a main character. You can write a novel with several characters that are all important, without any of them being the main character. But I don't recommend that for beginning writers, because it's hard enough to make your reader care about your story when you HAVE a main character. It's much harder when you don't. That's my advice—follow it or don't follow it, as you like.
What is a "Viewpoint Character?"
~ * ~
If you liked this article, please share. If you have suggestions for further articles, articles you would like to submit, or just general comments, please contact me at paula@publetariat.com or leave a message below.
Related